CEU Grad Fulfills Goal of Topping the May 2022 Dentist Board Exam
25 May 2022
From silently manifesting to making it into a reality. Centro Escolar University School of Dentistry alumna Cenry Santiago fulfilled her dream of being the Top 1 in the May 2022 Dentist Licensure Examination with 82.77% rating as announced by the Professional Regulation Commission (PRC).
The 24-year-old topnotcher from Bulacan recalled on writing down "You will Top the Boards, #1" on the first page of her small notebook where she writes all the summaries of her readings. Not only that, she always writes "Cenry D. Santiago, December 2020/May 2021/December 2021/May 2022 DLE TOP 1" on her sticky notes while she reviews and post them on her memo board and reviewers. She even edited her graduation picture with a number 1 sign. All of these set to attract that one goal—top the board exam.
But what's fascinating is, she didn't tell anyone about it and just kept it to herself, because she believes that it's God who will decide and it's her way of telling what her heart wants.
"I watched something before, that if you want something, pray for it, tell it to the world, tell it to the universe, and they might hear you. It is the power of manifestation. Before I started everything, the first thing I did was to set my goal," shared Cenry.
Few days before the "Judgment Day", Cenry can't help but overthink and doubt herself. May 20, 2022 came, the release date of the board exam results. Right after finishing the rosary, she received two new messages from her friends and it was then when she knew about the big news. While shaking and crying, the first words she uttered were "Grabe, ito yung pinagpray ko."
Cenry belong to the DMD Batch 2020, the "pandemic batch" as they call it. They were not able to graduate that year and the December 2020 board exam was cancelled. Fast forward to May 2021, the exam was again cancelled. Then, the supposed to be November 2021 was adjusted to January 2022. Little did she know, God has another plan for her. Two days before her board exam, she tested positive with COVID-19.
"I have been healthy for the past two years of the pandemic, and this happened just right before the exam which I have been waiting for so long. I cried a river that time, but the people around me also believed that what happened will eventually turn out into something beautiful, and it really did," shared Cenry.
Despite all the delays and setbacks, everything had finally paid off in God's perfect time.
Cenry is the youngest among her two siblings. Even during college, she is an achiever. She graduated Cum laude and as Gold Medalist for Leadership in Co-Curricular and Extra-Curricular Activities.
"Centro Escolar University has always played an important role to who I am now. It's the place where my desire to be a dreamer was born, as well as a treasure trove of memories. CEU professionals have been refined with competence and character. I was overjoyed at the opportunity of being shaped by the bests," expressed Cenry who also offers her heartfelt gratitude to the CEU Administrative council and the School of Dentistry for helping her grow into the person she is today.
"To our Dean, Dr. Pearly P. Lim, to all my mentors, and to all who have been part of this journey, thank you for always encouraging us to strive beyond our capabilities, and for your dedication to teaching that has helped many dreamers reach their goals," she added.
Her sister who placed 4th in the June 2017 Dentist Licensure Exam was the person who inspired her to also aim for the highest rank. Seeing how happy her mother was that time pushed her to strive harder. There were also people who supported and continue to believe in her. And of course her dad whom she believes is praying and guiding her entire family from heaven.
For now, she plans to assist her sister in their dental clinic and take a course that will further enhance and develop her knowledge, capabilities, and skills which she can apply in her actual practice.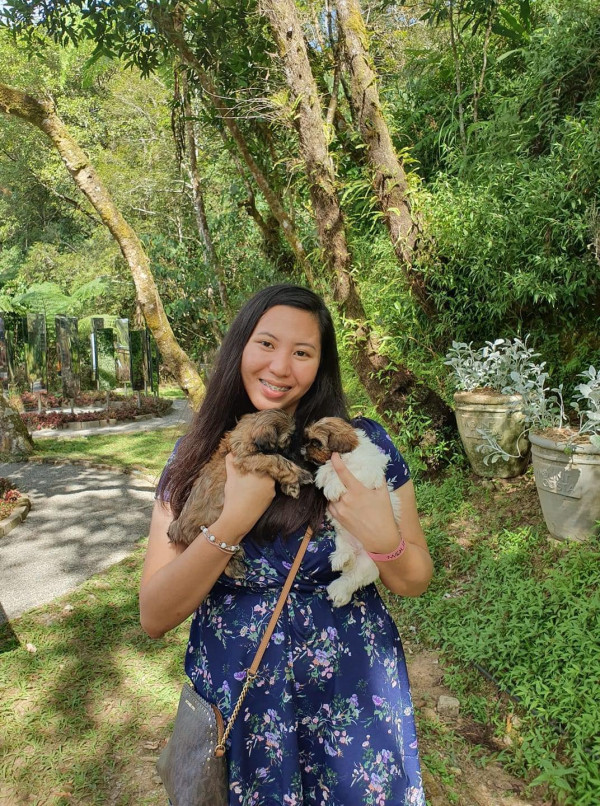 "In Dentistry, everything is uncertain. Some days are easy, but most days are hard. Oftentimes, I thought of giving up, telling myself that I couldn't do it and that my goals were not for me, but it had not always been like that. There were times when I thought I'd fail but ended up passing anyway. When I thought I'd lose, but ended up winning; and when I thought I'd give up but kept going anyway. Each of us has countless stories of successes and failures to tell. Surviving a day of reviewing, laboratory works, and even something as simple as getting up amidst chaos is already a story of success."
This victory is not only for Cenry but to the other 159 successful passers from CEU Manila, Makati and Malolos campuses.
For more information about CEU, please visit the official website of the University at www.ceu.edu.ph. You may also follow CEU on Facebook at @theCEUofficial, @CEUMalolosofficial, @CEUMakati05; on Twitter at @CEUmanila, @CEU_makati05, and @CEUMalolos; and on Instagram at @ceuofficial.