CEU Reclaims UCBL Title with Record-Breaking 14-0 Sweep
26 February 2023
Photo from UCBL official Facebook page
Centro Escolar University Basketball Team reigns as the 5th PG Flex Linoleum- Universities and Colleges Basketball League (UCBL) Champion with its 14-0 win streak, the first in the league's history, after conquering the Olivarez College on February 2, 2023 at the Paco Arena in Manila.
The CEU Scorpion's Lenard Santiago finished as one of the Mythical selection earning 22 points, six assists and five steals, with Jerome Santos gaining 22 points, four rebounds and three assists which contributed in the team's 98-92 win over the Sea Lions during their Game 2 Finals match of this best-of-three series game.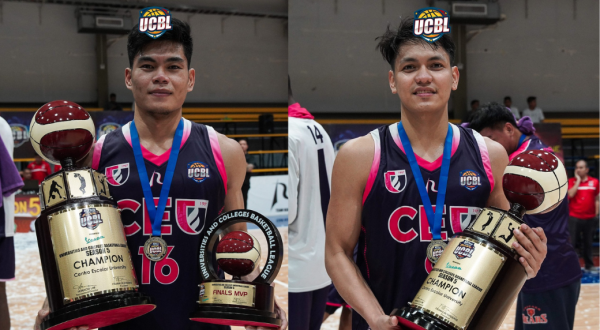 The remarkable 14-0 sweep victory is the team's 2nd championship title since its first win in 2016, the UCBL's inaugural season.
The undefeated team is composed of its mighty players Franz Diaz, Anjord Cabotaje, Karl Peñano, Jhomel Ancheta, Jayson Puray, Jerome Santos, Ryan Reyes, Dave Bernabe, Henry Agunnane, Vince Ferrer, Ayodeji Balogun, Ronrei Tolentino, Lenard Angelo Santiago, Anthony Greg Borromeo, and Christian Treb Malicana.
Behind the success of the team are the very supportive and exceptional coaches headed by Mr. Chico Manabat with Mr. Max Encila, Mr. Ricky Reyes, Mr. Jun Cuevas, Mr. Robby Tecson, and Ms. Rachel Santos.
For more information about CEU, please visit the official website of the University at www.ceu.edu.ph. You may also follow CEU on Facebook at @theCEUofficial, @CEUMalolosofficial, @CEUMakati05; on Twitter at @CEUmanila, @CEU_makati05, and @CEUMalolos; on Instagram at @ceuofficial; on Youtube @CEUofficial; and on Spotify at EscolarYAN Podcast.